Prime Number Magazine

is a publication of 

Press 53

PO Box 30314,

Winston-Salem NC 27130

Prime Number Magazine is a publication of Press 53, PO Box 30314, Winston-Salem, NC 27130

SUBMISSION GUIDELINES

GENERAL:

Prime Number Magazine is a quarterly online journal that seeks to publish distinctive poetry and short fiction, regardless of theme, form, or style. Contributors will include both emerging and established writers as selected by our guest editors.

SUBMISSIONS:

We will only accept submissions uploaded through Submittable. Submissions sent as attachments to emails will be deleted and will not receive a response. 

Only original, unpublished work will be considered. Published works include anything self-published or shared on Facebook or other social media.

Simultaneous submissions are welcome, but please inform us immediately if the work is accepted elsewhere. 

Please limit your submissions to one poem or one short story per submission period.

We will respond to submissions within five months, but occasionally it may take a little longer. Poems and short stories accepted for publication will appear in Prime Number Magazine within six months.

PAYMENT:

Contributors living in the United States will receive one copy of the respective guest editor's book published by Press 53; contributors living outside the United States will receive no compensation other than publication.

RIGHTS:

Contributors will grant, via a simple agreement, First Serial Rights, including perpetual archiving. The author retains the copyright to his or her work and may republish the poem or story elsewhere without permission once the work has appeared in Prime Number Magazine.

Have a question about submitting to

Prime Number Magazine 

that isn't addressed to the left?

Contact our editor in chief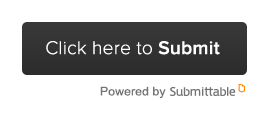 After clicking SUBMIT, scroll down to find the correct category for

Poetry or Short Fiction.